Free Early Access
Easily send kudos and recognize teammates with Shoutouts.
Now it's easier than ever to send (and receive) kudos, all within Slack.
Add to Slack
Celebrate your coworkers
Have an awesome coworker? It's quick and simple to give them kudos to say thanks or recognize them for going above and beyond at work.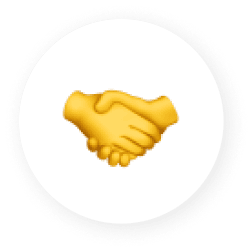 Recognize your direct reports
52% of employees want more recognition from their immediate manager. Make it a quick and easy habit to give your team Shoutouts.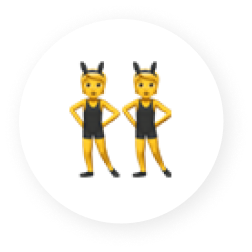 Nominate colleagues to leadership
24% of employees say their most memorable recognition came from the CEO. Make it easy for leadership to recognize individuals with nominations.
Our Shoutout template makes it easy to give great recognition and feedback
It takes less than a minute to fill out the template and recognize your teammate's hard work.
Save time by generating a Shoutout with AI
Use our AI generator to quickly create an awesome Shoutout message.
Add to Slack
Encourage the team to demonstrate your company values
Tag your company's values in a Shoutout, such as #Passion, #Learning, or #Results.
Add to Slack
Make it easy for your senior leaders to give Shoutouts
If a teammate goes above and beyond, nominate them to receive a Shoutout from your leadership team so they're recognized company-wide.
Easily find Shoutouts given and received
View and filter Shoutout history for annual employee reviews or recognition moments, such as an all-hands meeting.
Add to Slack
It's quick and easy to show your appreciation
To give a Shoutout, add a trophy emoji 🏆 in any message and @mention the coworker you want to recognize, or type /shoutout in any channel.
Get started in less than 5 minutes
Get free early access today. Simply install and add Shoutouts to a Slack channel.
Add to Slack